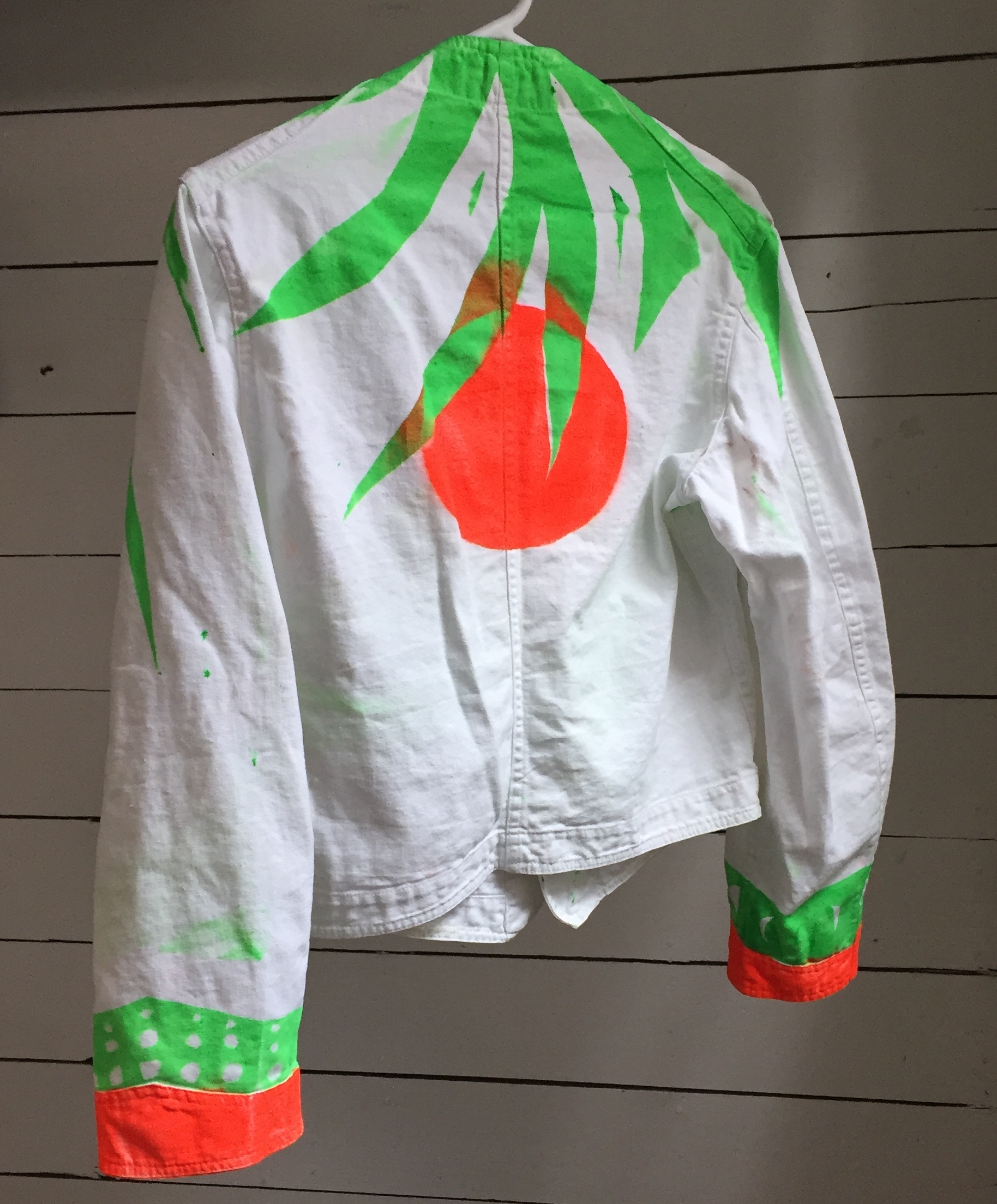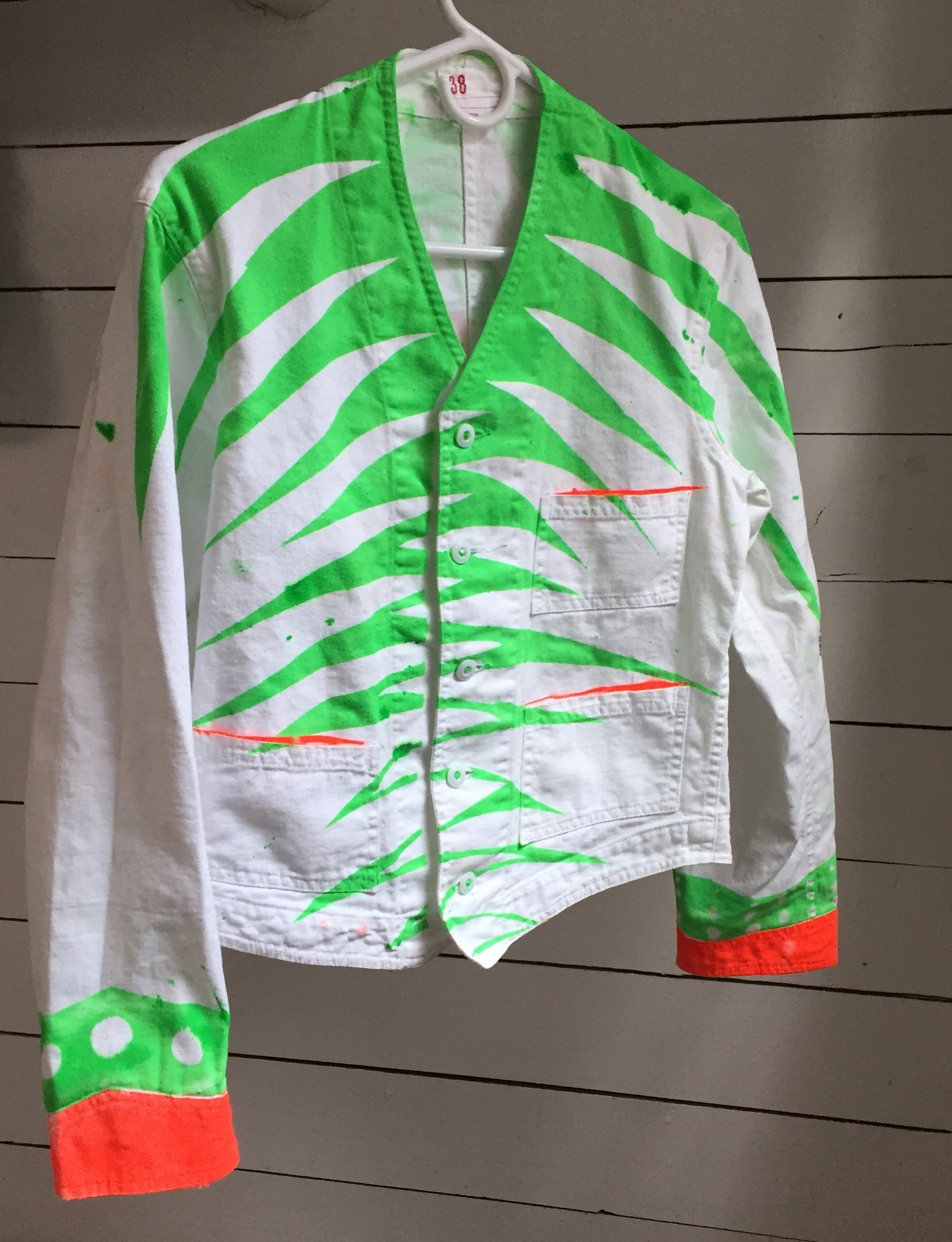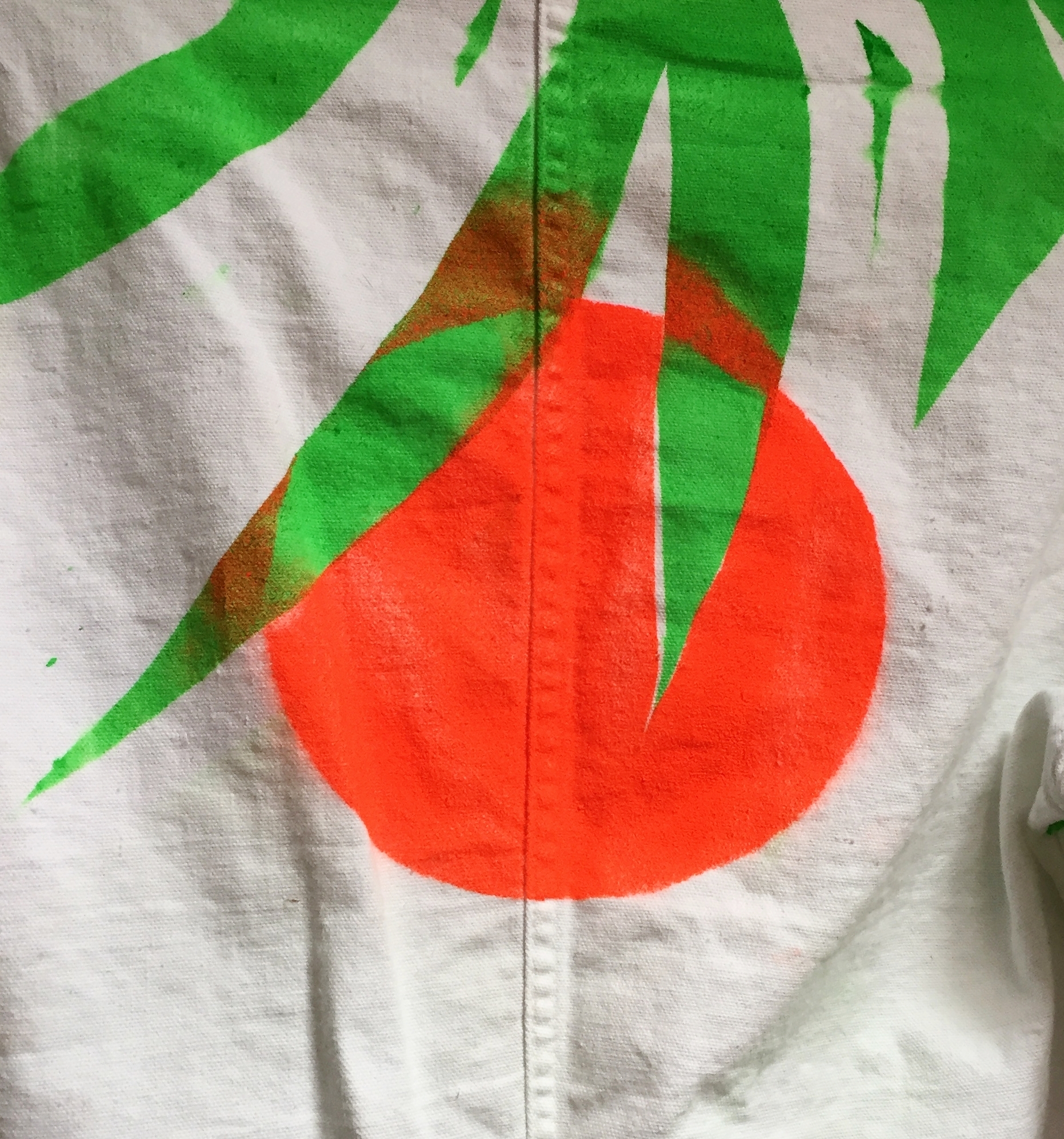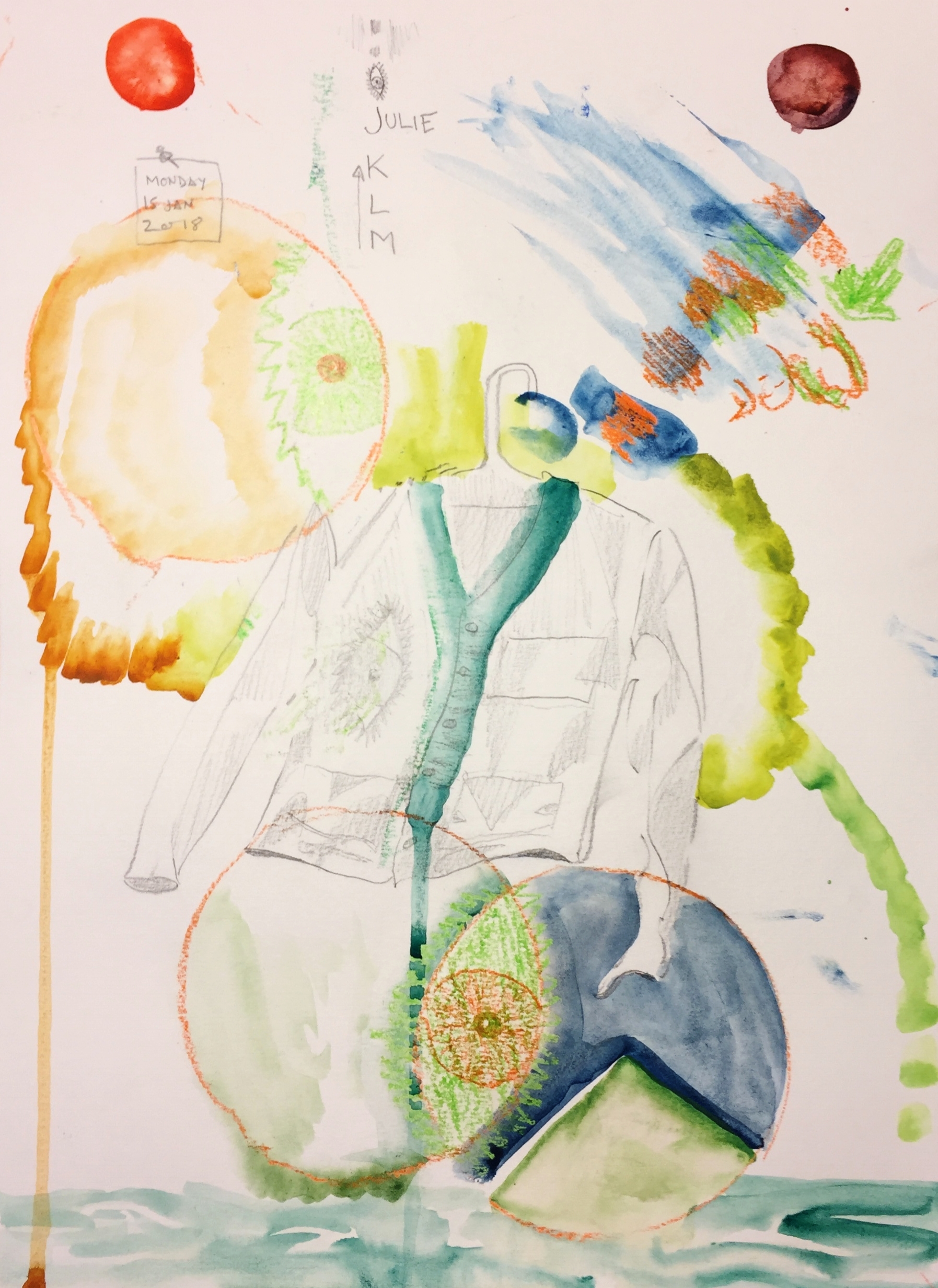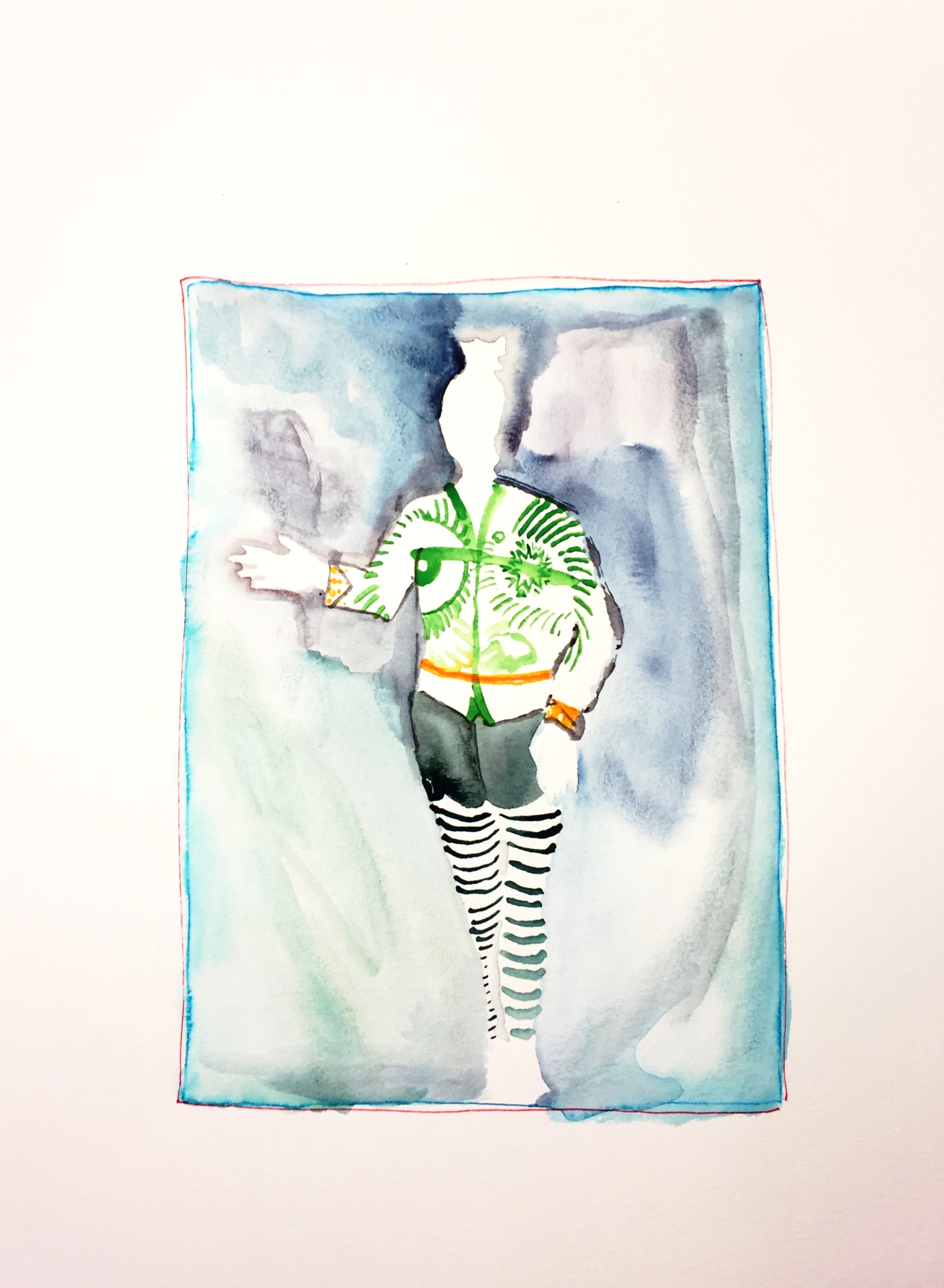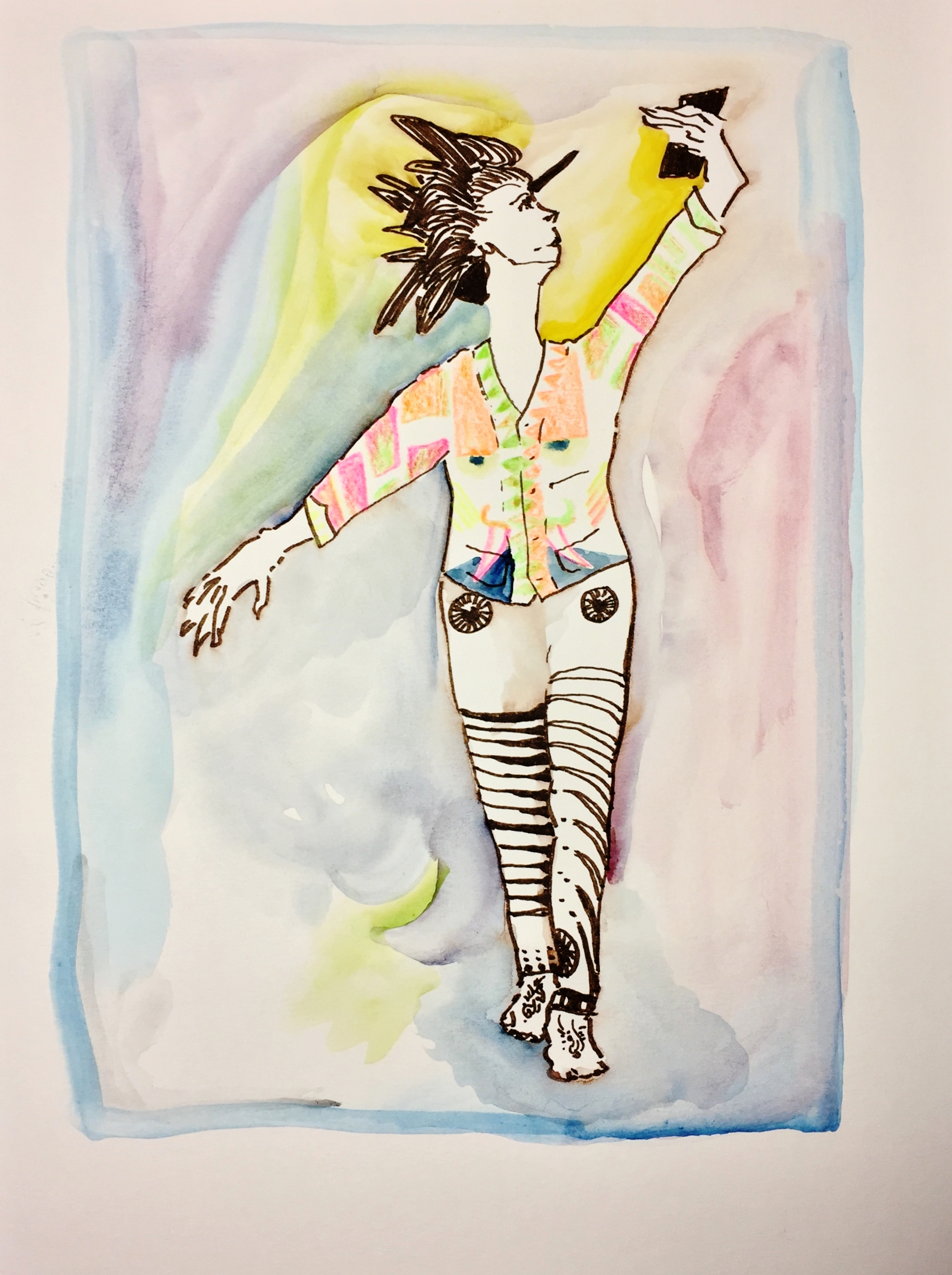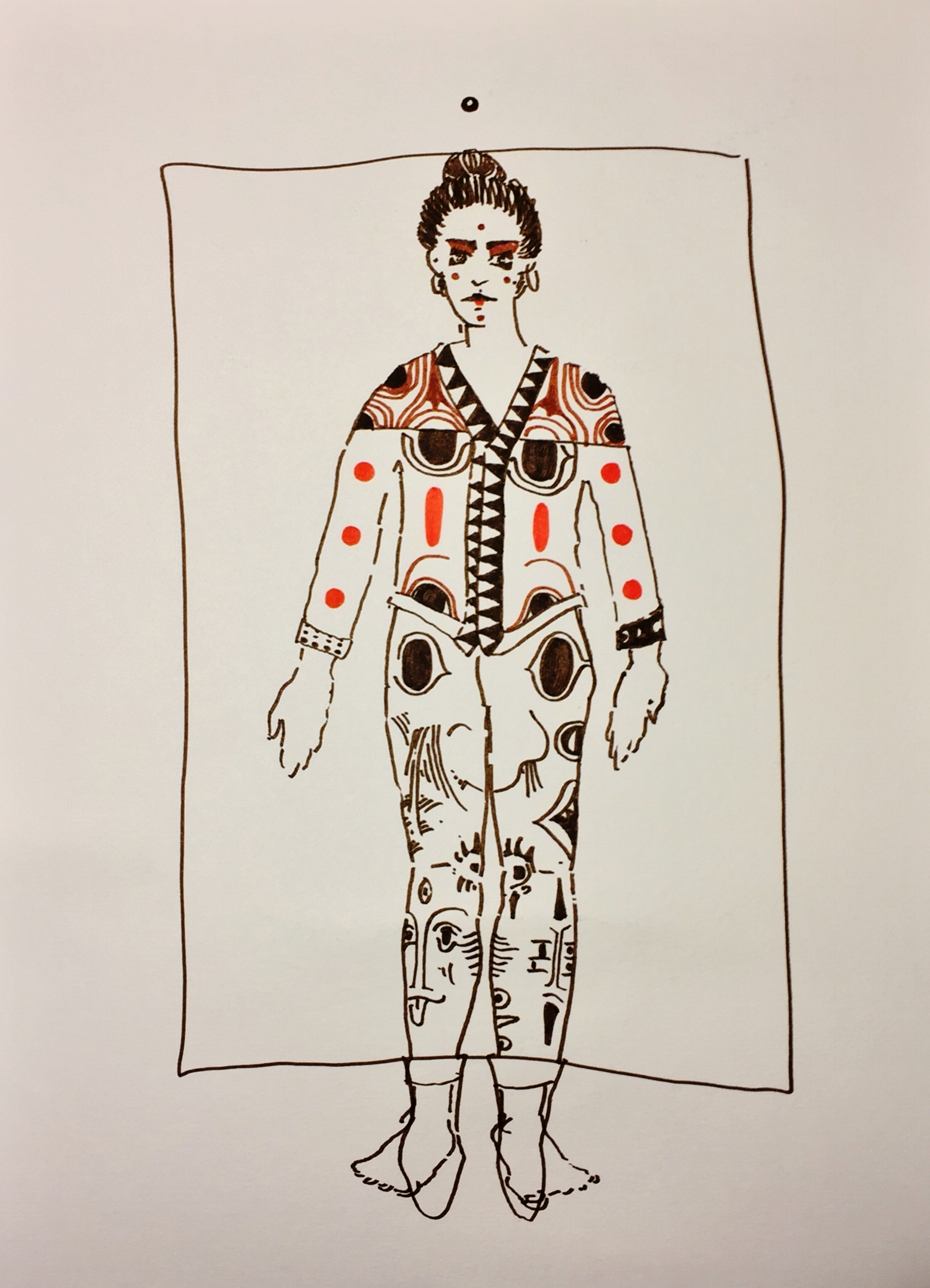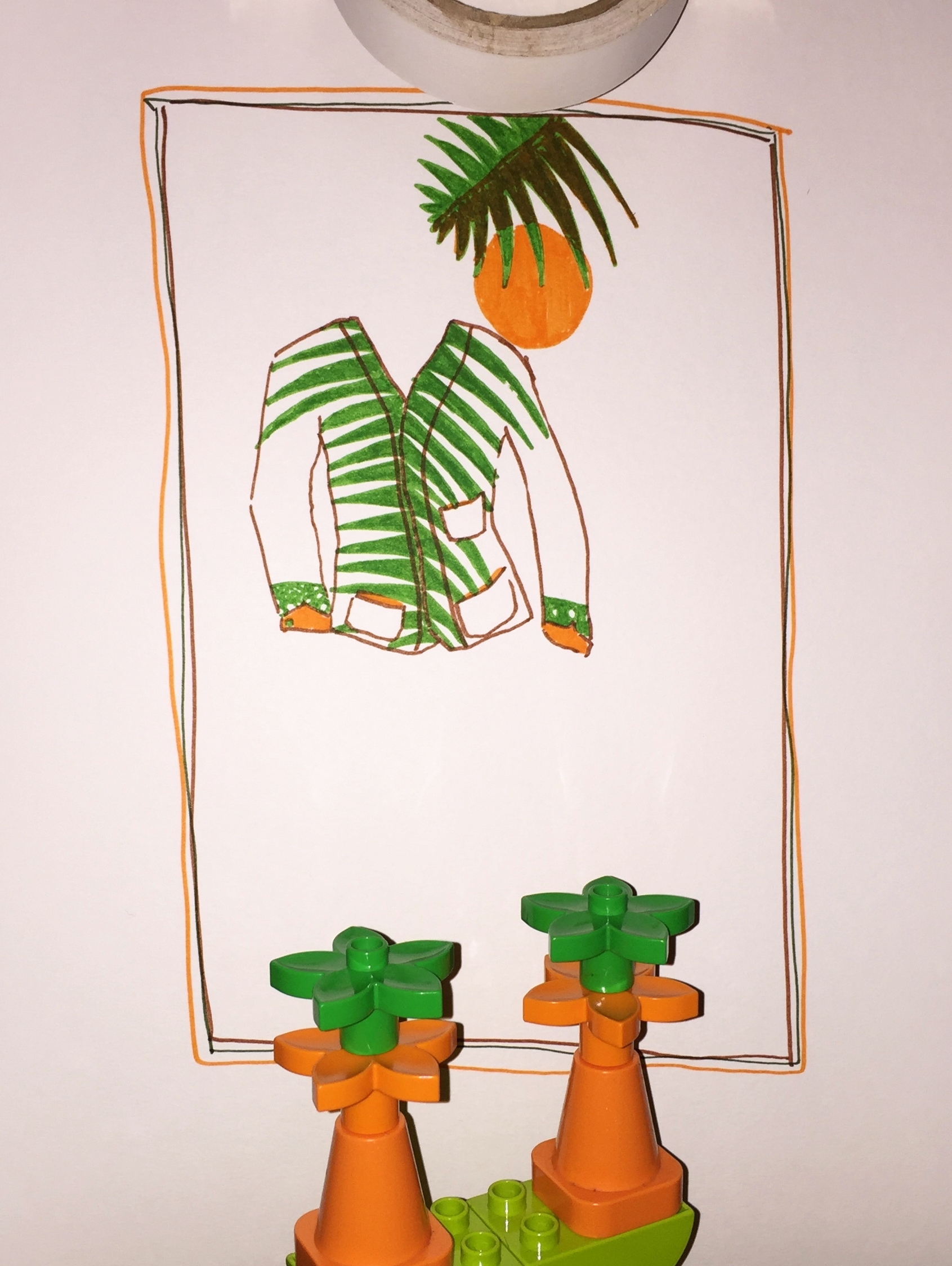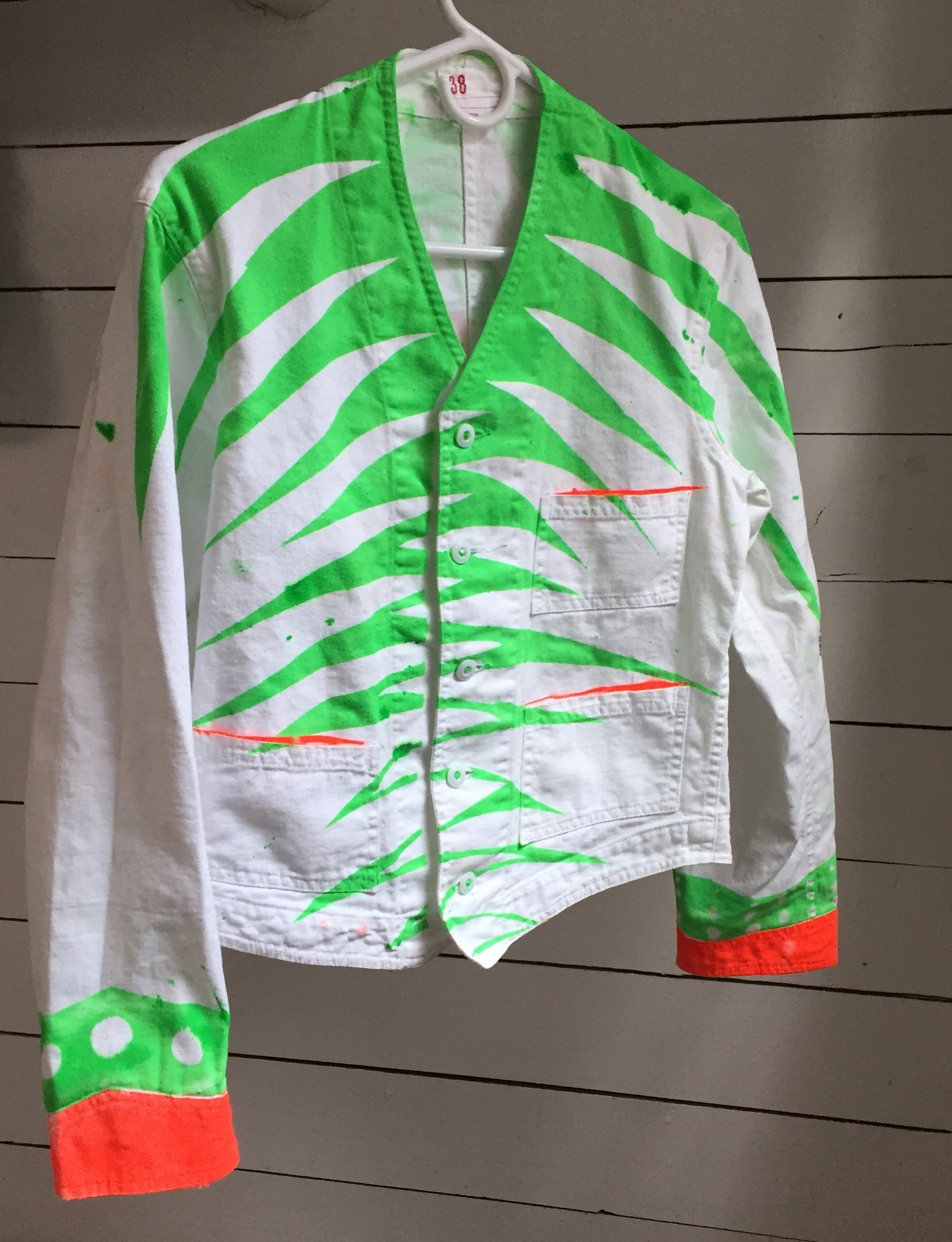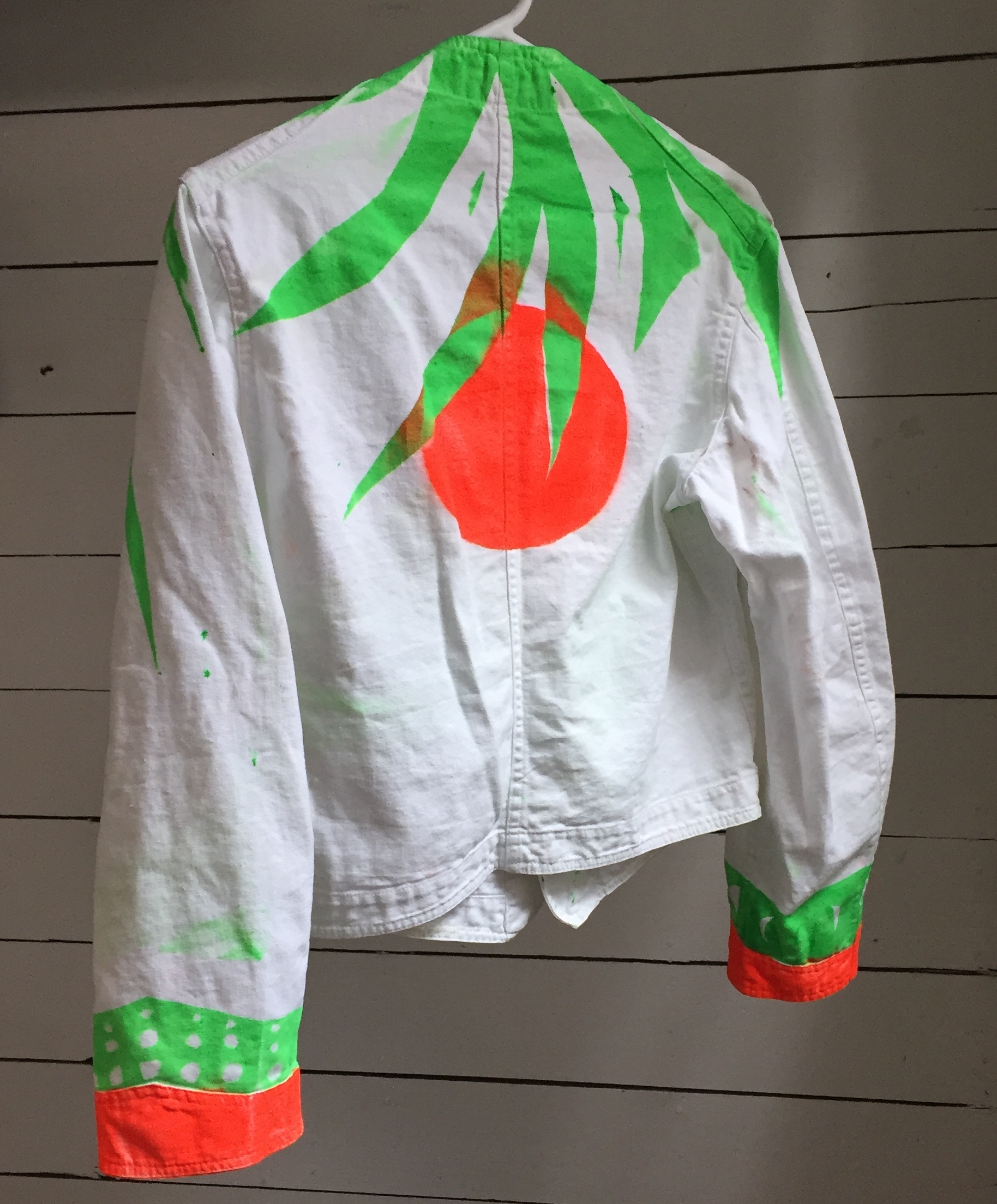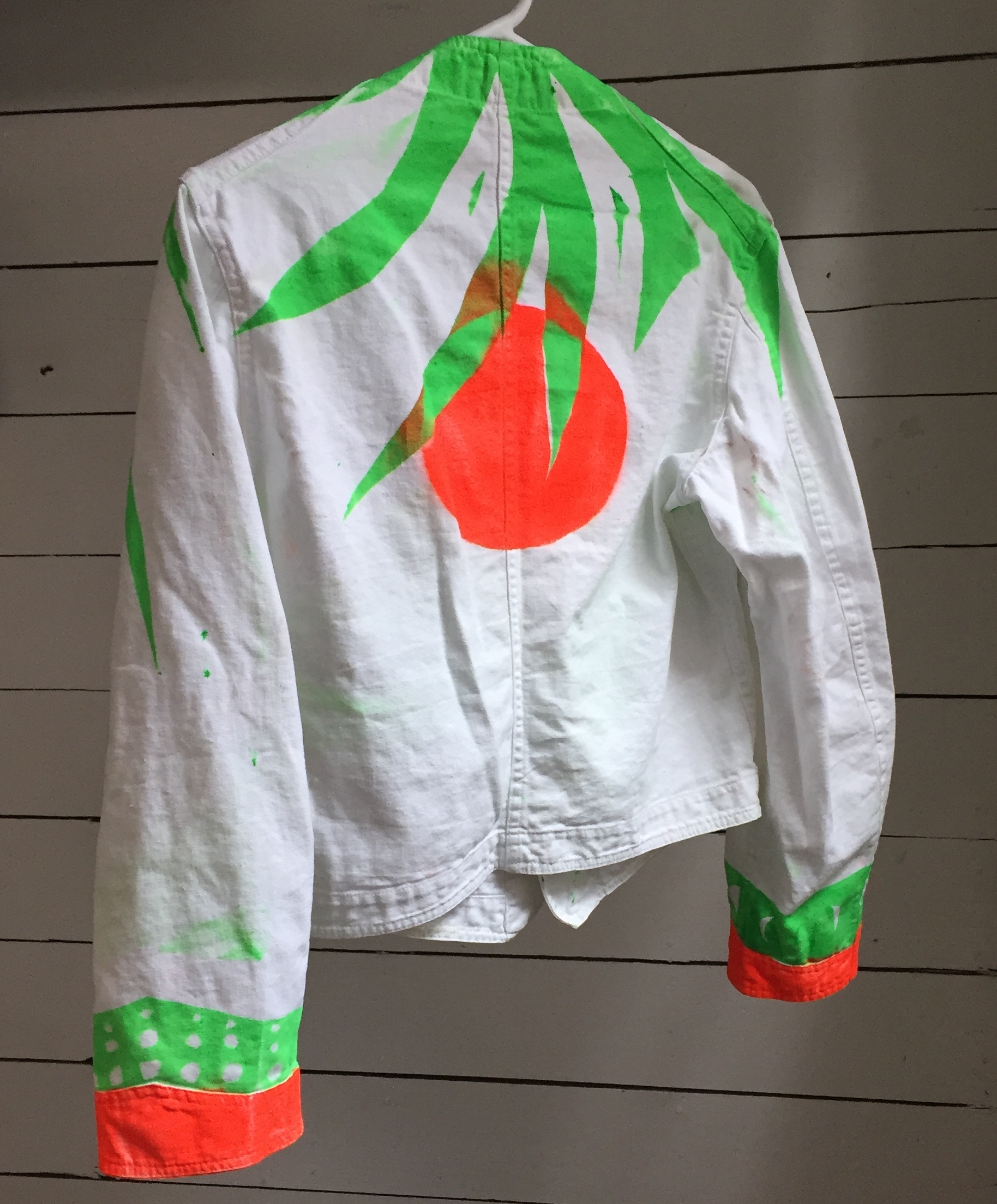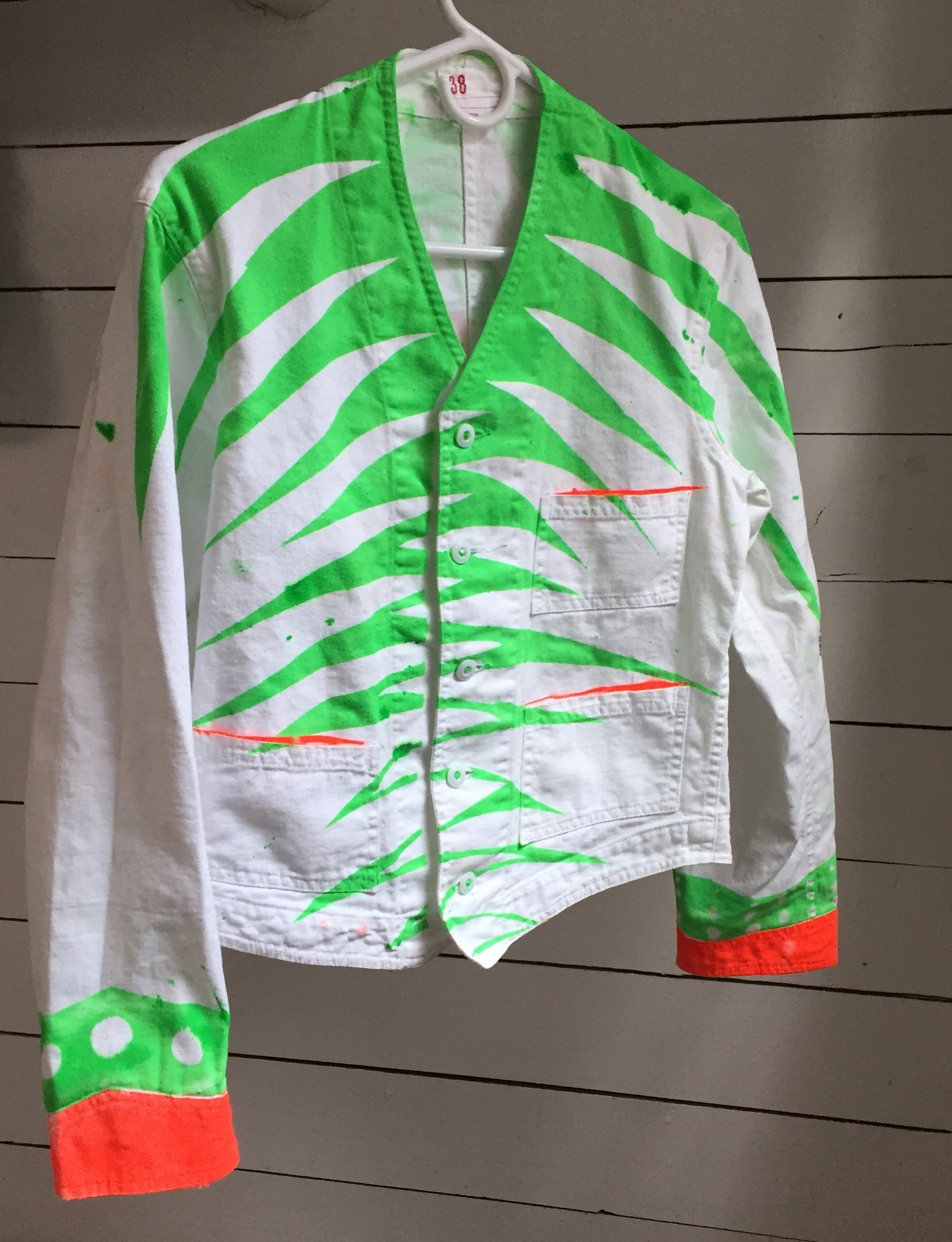 The Sun Eats Also (front). 2018
Dream Pants for Darling. 2014
Tao Te Cord: Fan gear for pro ball player and friend. 2014
Dream Pants for Jamie. 2014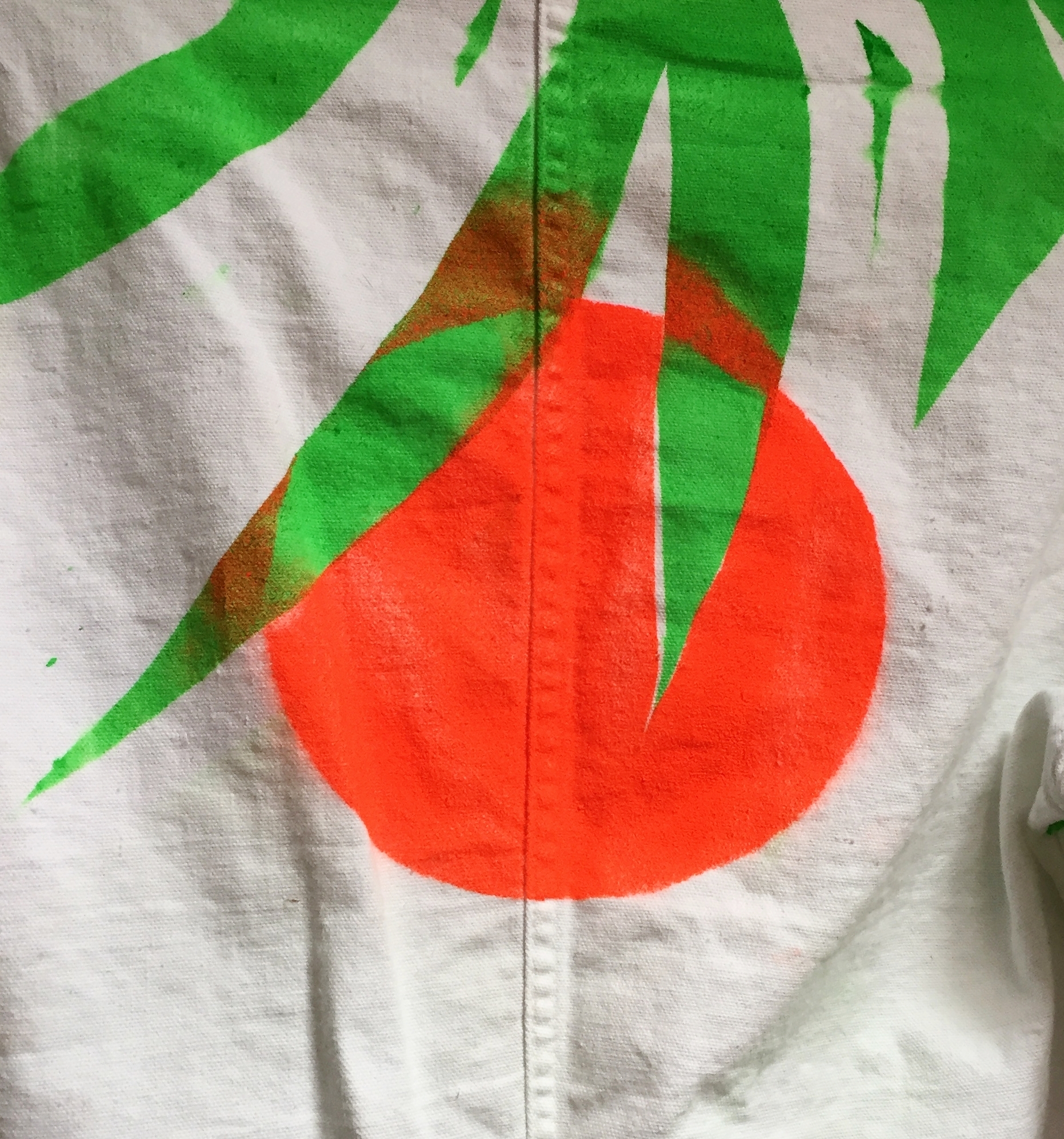 The Sun Eats Also: the process of making a dream coat. 2018 —>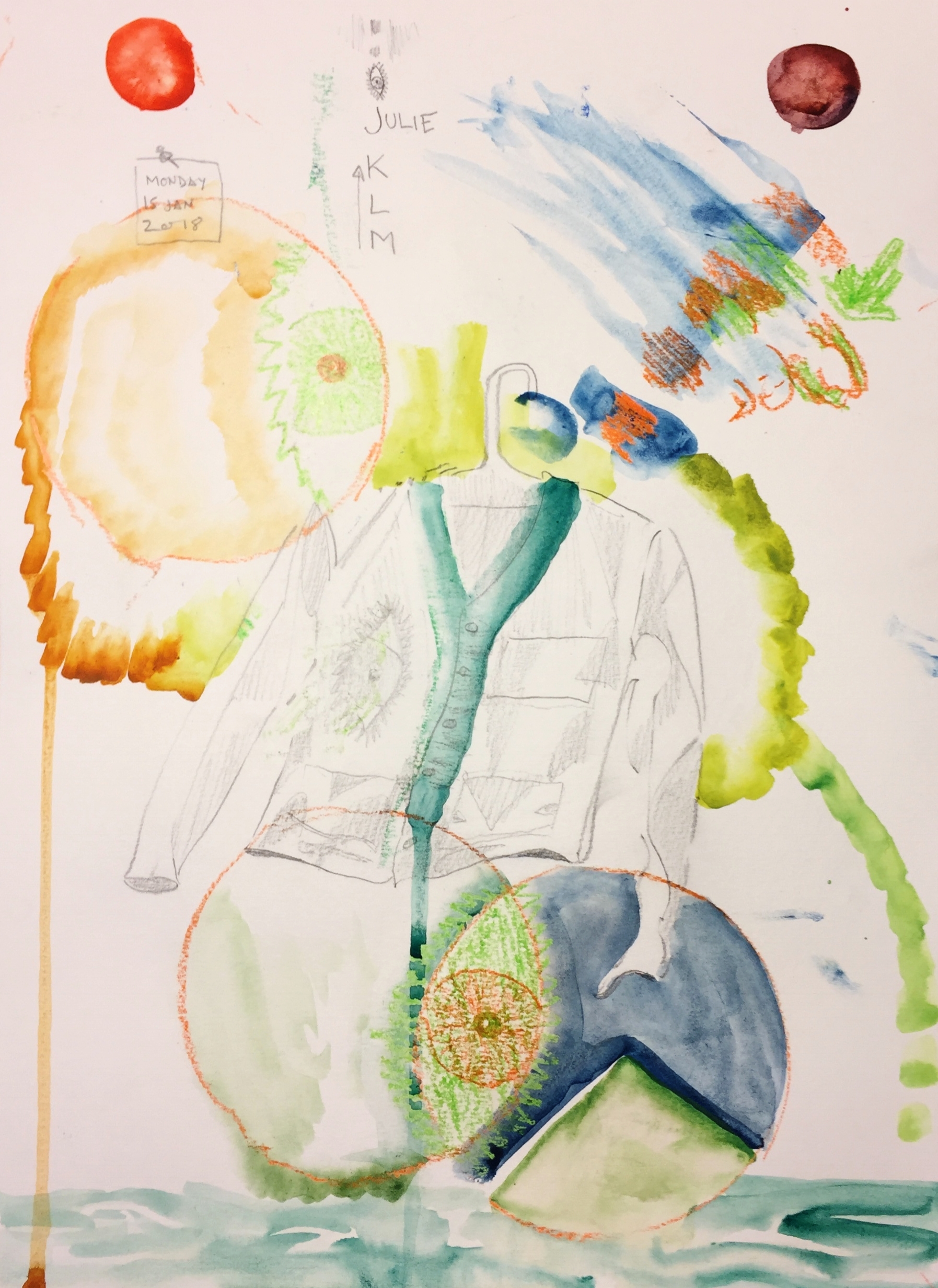 I made my first drawing for this coat on MLK Day. The contributions of my one-year-old daughter keep the page very lively.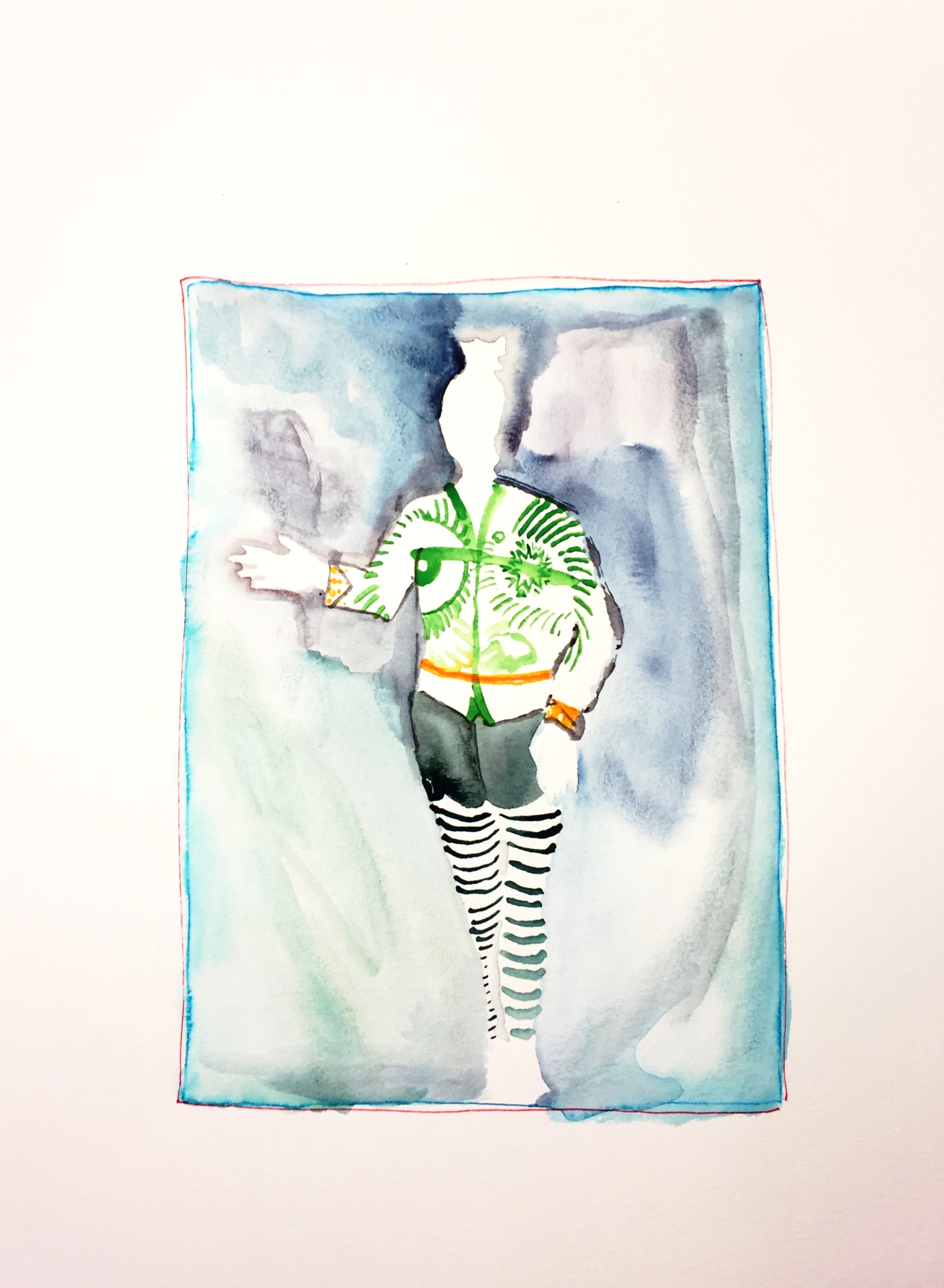 The next drawings evolve the initial impulses and source previous creations.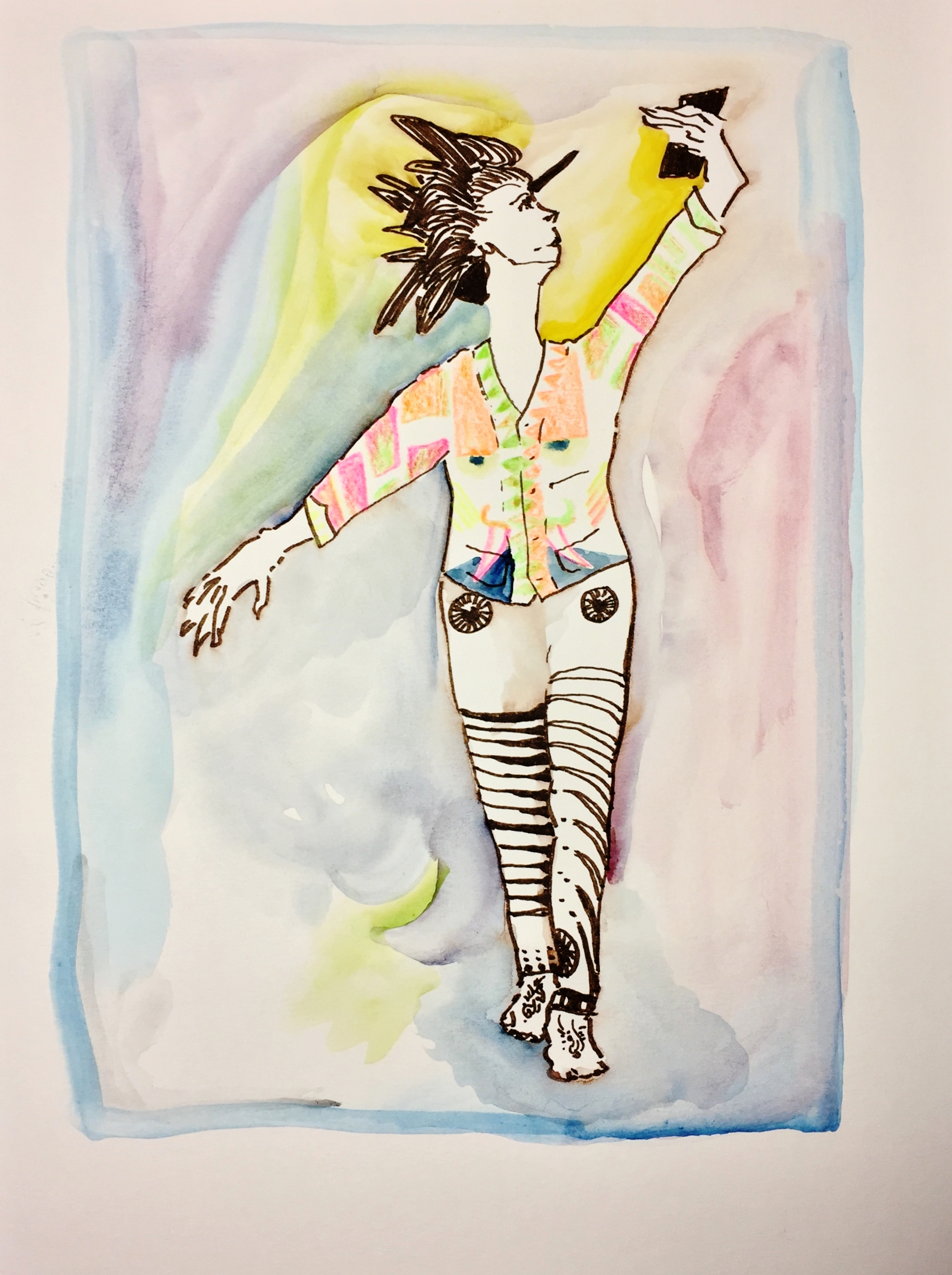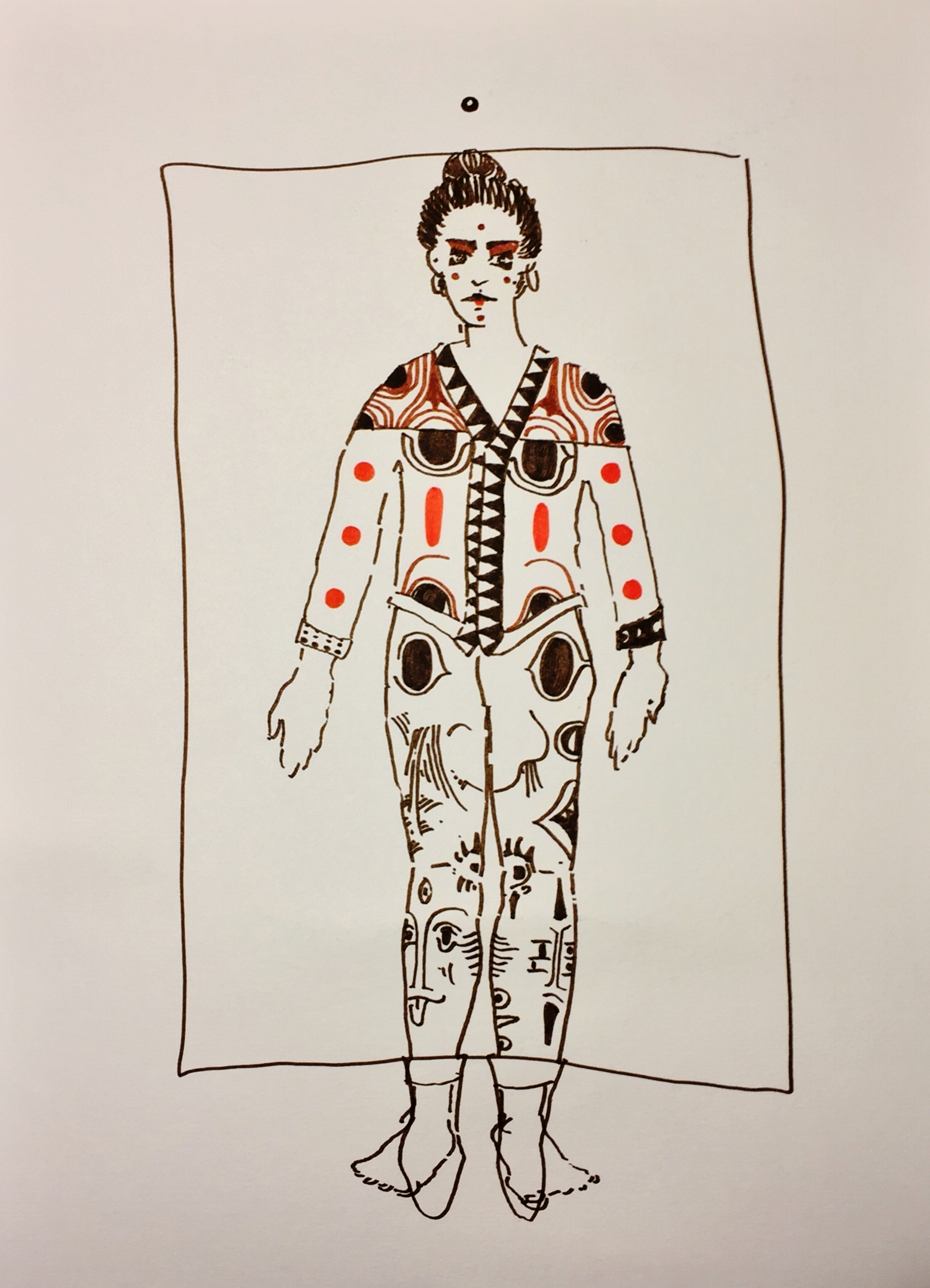 a clear break to tend to my fancy..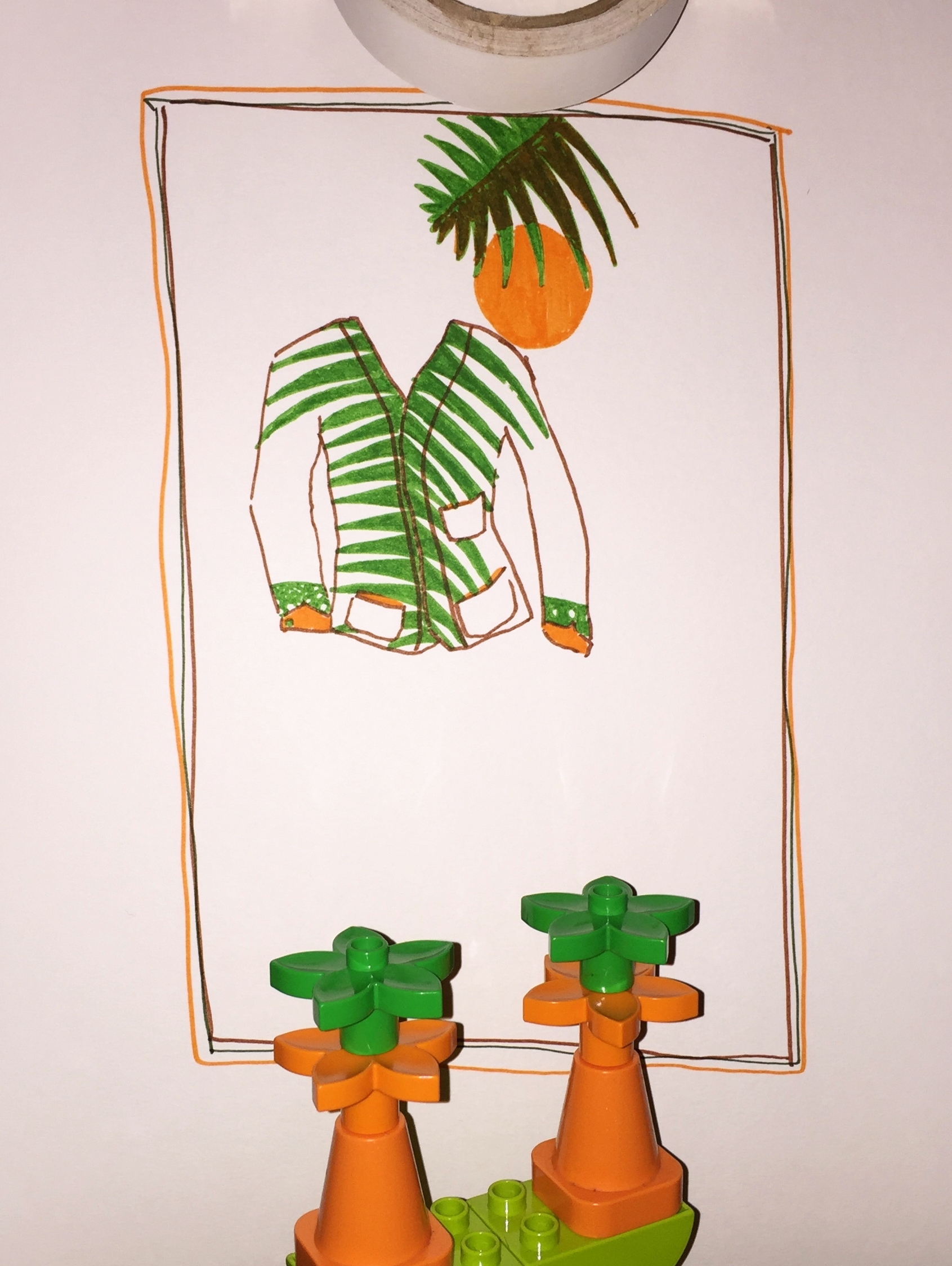 then back to my color scheme, and the initial impulses resurfacing. Some play with Lego Duplo rhymes a confidence.
Final schematic drawing to guide my taping/painting process.